Madame Rêve Hôtel, a stone's throw away from La Samaritaine
Located amidst the historical Paris, Hotel Madame Reve, opened in 2021, benefits from an ideal location to discover the Poste du Louvre's neighborhood. Few steps away from the hotel, in the heart of the city of light, discover the most emblematic sites such as la Bourse de Commerce, the Louvre Museum, the Palais Royal Garden but especially La Samaritaine… From Fashion to Art, passing by History, Madame Reve Hotel offers numerous opportunities to take your stay to the next level and make it unforgettable.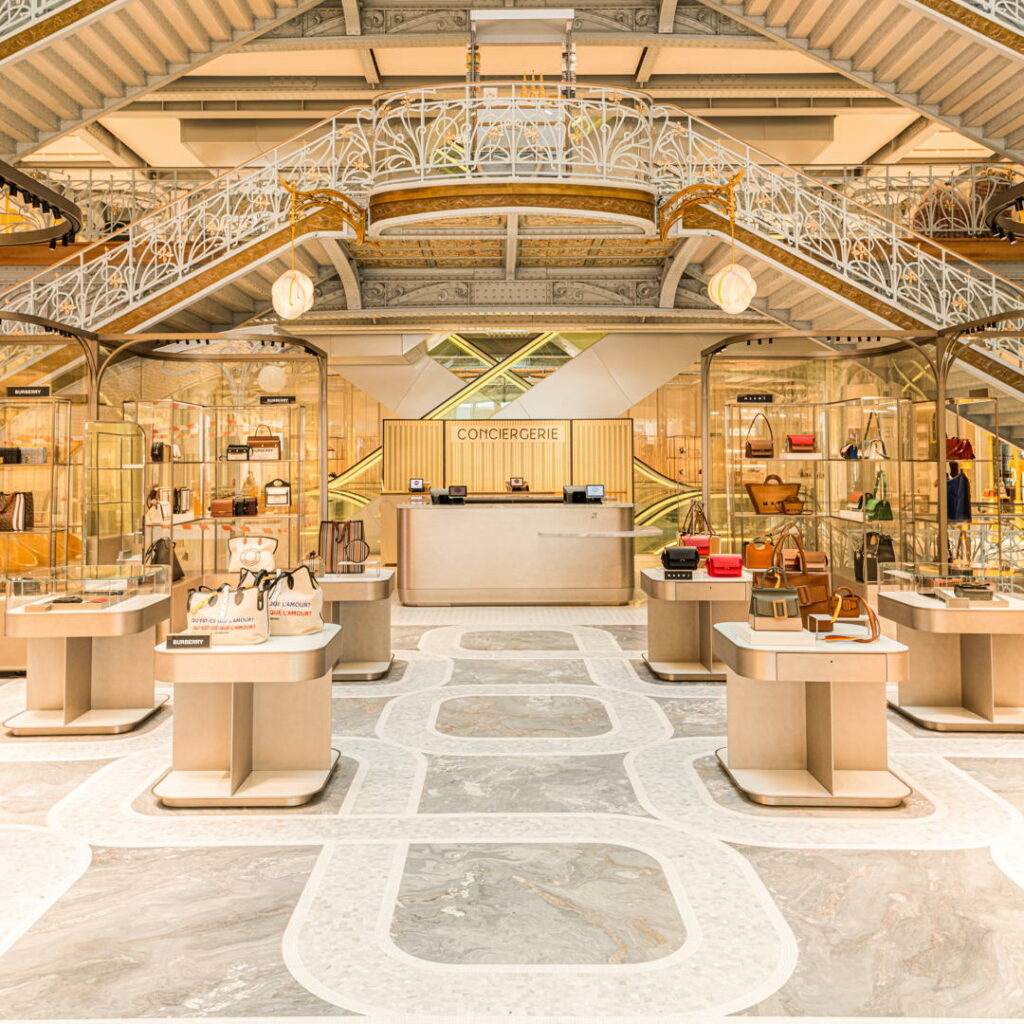 Madame Rêve : an haute-couture hotel
Hotel Madame Rêve design's has been carefully thought about and displays an in-depth decoration, developed by Laurent Taïeb and which echoes to the hotel's preferred location, in the heart of the fashion neighborhood. This tailor-made design gathers the most desirable brands such as Maison Pierre Frey, Tai­-Ping or even Les Ateliers Jouffres or de La Chapelle. Some renowned designer names which stand alongside the most prestigious fashion designers located few steps away from Hotel Madame Rêve, along the Saint-Honoré street and especially at La Samaritaine, real fashion temple which opened its doors again in 2021.
La Samaritaine, a Parisian hotspot
Unquestionable icon of the parisian fashion realm, La Samaritaine proudly erects itself few minutes away from Hotel Madame Rêve, upon the renowned and animated Rivoli street, a major artery of Paris. Thanks to its ideal location, in the heart of the historical Paris, such as La Poste du Louvre or La Bourse de Commerce, La Samaritaine has encountered its moment of glory at the end of the 19th century. Through the years, La Samaritaine has become an unmissable place, and positioned itself as the largest mall of Paris before the Galeries Lafayette and Le Bon Marché. From the early 70s, La Samaritaine suffured from a falling out of love from the Parisians and tourists, obligating its administrators to closed the store in 2005. They engaged a lot of refurbishments to make this fashion's temple rise again. The history of La Samaritaine crosses again the one of Hotel Madame Rêve and the Bourse de Commerce as it reopens its doors in 2021 such as the two others.
Dreamy shopping session at La Samaritaine
Located in the heart of the historical Parisian's neighborhood in perpetual renewal, Madame Rêve Hôtel has get together with La Samaritaine since day one in order to offer a dreamy shopping experience with personalized welcoming and personal shopper. Hotel's guests are therefore invited to discover this hotspot history during a private tour before a sweet break in the private appartements. While tasting smooth champagne and delicious macaroons, our hotel's guests  get the opportunity to live a private shopping session with a personal shopper. The transfer back is included with a private driver and all purchases are directly delivered in room at Madame Rêve Hôtel.